Posts for: September, 2018
By Krause Dental Excellence
September 20, 2018
Today's dentist can not only treat most dental diseases and conditions, but can almost prevent disease completely. Our true needs as a society, however, go beyond the dentist's chair — to the lack of availability and affordability of care for every American.
That's of grave concern to dentists — so much so that dentistry itself is already changing to meet these challenges.
In one of the most visible changes, we're seeing accelerated technological advancement that could lower costs and extend our range of care. Advances in 3-D digital imaging are giving dentists amazingly detailed views of patients' mouths that surpass the accuracy of traditional imaging. Telecommunications and the internet are enabling dentists in distant locations to examine patients and even review dental x-rays to guide treatment, providing a new level of care access for patients.
The means for delivering that care are also changing as the traditional paradigm of the solo practice becomes more difficult for new dentists to achieve. With educational debt and practice setup costs reaching as high as $1 million — before earning their first dollar — many dentists are joining larger groups or dental corporations. In these arrangements, practitioners don't have the burden of overhead expenses and can concentrate mainly on their clinical work. On the downside, patients seeing multiple providers may not easily build that all important dentist-patient relationship that's the hallmark of a solo practice. This alternative model could, however, increase the number of practicing dentists over time, making dental care more widely available.
Finally, we're beginning to see greater collaboration between physicians and dentists. There's an emerging understanding of the true interconnection of the body's various systems: diseases of the mouth can affect other diseases of the body, and vice-versa. We're also experiencing a growing development in salivary diagnosis, using this vital oral fluid to detect conditions and disease in other parts of the body. Dentists and physicians will be working more closely than ever to treat the whole person, not just individual systems — a collaboration that will improve patient care all around.
As these changes continue to emerge in dentistry, you may soon see their effects during your visits. One thing, however, won't change — the commitment of dentists to provide the highest level of care, for both your oral and general health.
If you would like more information on how changes in dentistry could affect your care, please contact us or schedule an appointment for a consultation.
By Krause Dental Excellence
September 10, 2018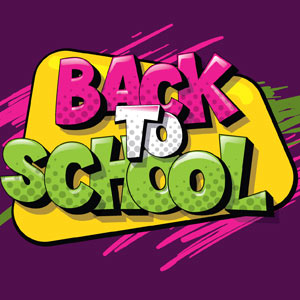 Like a second New Year's Day, the month of September offers its own chance to make a brand new start: It's back-to-school season! This can be an exhilarating time—a chance to meet new friends, face new challenges and set new goals. It's also a great time to get started on the things that can keep your children healthy all year long…like a routine visit to the dental office.
Preventive dental visits are one of the most important ways to help keep a smile in top condition—not just for kids, but for people of any age. They are also one of the best values in health care, because so much can be accomplished in such a short time. What exactly happens at a routine visit? Here's a brief run-down:
A professional teeth cleaning clears sticky plaque and hardened tartar from places where your brush can't reach. These deposits can harbor the bacteria that cause tooth decay and gum disease, and removing them helps prevent more serious problems from getting started.
A complete dental exam involves a check for cavities, but it's also much more: It includes screening for gum disease, oral cancer, and other potential maladies. X-rays or other diagnostic tests may be performed at this time; any changes can be observed, and the need for preventive or restorative treatments can be evaluated.
The growth and development of children's teeth is carefully monitored, from the first baby teeth to the third molars. If orthodontic work or wisdom teeth removal could benefit your child, this is a great time to discuss it.  Adults may also benefit from ongoing evaluation for gum recession and other potential issues.
Keeping your teeth and gums healthy also depends on how you take care of them at home. A routine office visit is a great opportunity to "brush up" on proper techniques for tooth brushing and flossing, and to ask any questions you may have about oral hygiene.
So if you have youngsters starting a new school year—or if you're looking to make a fresh start toward good oral health yourself—make it a point to stop in to the dental office for a routine visit this season!
If you would like more information about maintaining good oral health, please contact us or schedule an appointment. You can learn more by reading the Dear Doctor magazine articles "Top 10 Oral Health Tips For Children" and "Dental Hygiene Visit: A True Value in Dental Healthcare."